CC-FP10 Fitting Pusher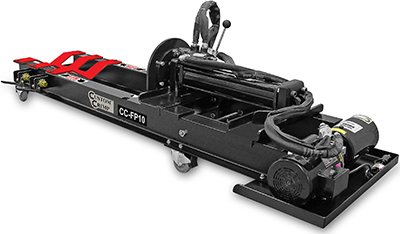 The CC-FP10 10 Ton Fitting Pusher takes the time consuming and difficult task of installing fittings on hoses from 2 inch to 12 inches and makes it quick, safe, and simple.
The portability of the CC-FP10 makes it easy to bring the Fitting Pusher to the job and it's ease of operation and versatility. These features combine to make the CC-FP10 the essential cost saving tool that no industrial hose shop can afford to be without.
View Features and Accessories